If you happen to drop by at Wah San Cafe, you can see the walls inside is filled with photos, and if you look closely, some of them are famous people or even celebrities. Must be wondering what is this place?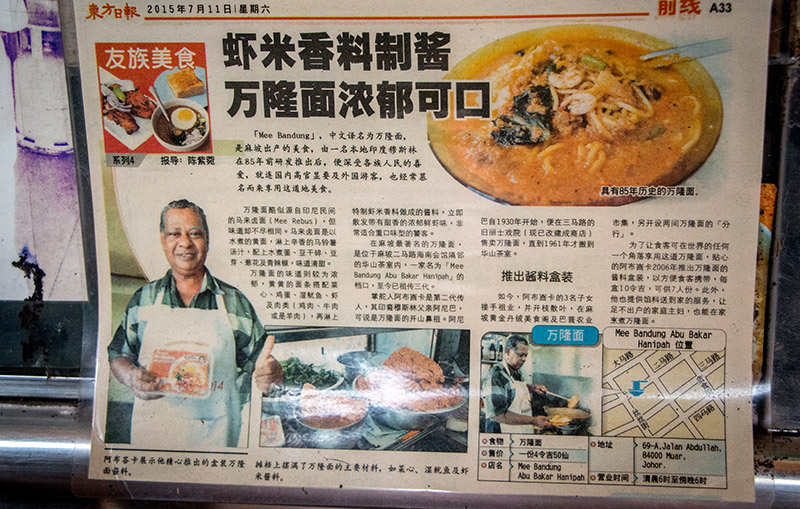 This place is one of the landmark of Muar, it's because the named of "Mee Bandung" is risen because of this placed.
This shop has been operated since 1960s, and mainly sell their very own signature noodle which is called "Mee Bandung". Mee bandung is actually a type of noodle that the paste is poured on top of it, this paste brings sweetness and also you can taste fresh seafoods. Then serve along with egg, one plate of this noodle will makes you think that there is no other noodle like this!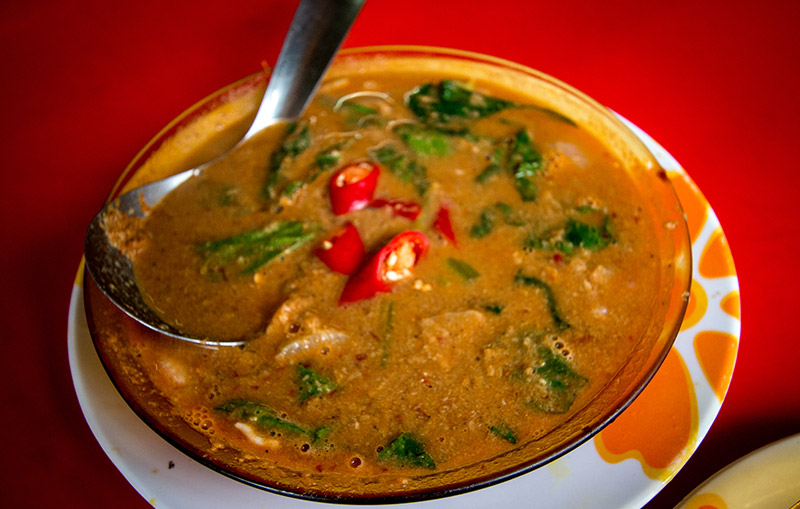 The boss said that what make his Mee Bandung so special is because his noodles is very concentrated, not even diluted at all. He also says that the ingredients that he uses must be very fresh. He also says that he has never changed the taste what his father has taught him, it is because to keep the regular customer from his dad's time, and also to maintain the taste of the traditional mee bandung.
This cafe not only serve Mee Bandung, it's also has satay shop beside it opened by a Malay person, which also operated the same time as his dad and already passed down to second generation. Even the person who serves the beverage which is a Chinese. If you look at it, this shop you can really called a "1 Malaysia" cafe, which literally every major races in Malaysia will come to this restaurant to eat, drink and have chit chat around. It is a warm-hearted scene here.